The state of Texas is home to over 300,000 alligators. Most of these animals are found along the coast and in the eastern portion of the state. Southeast Texas is home to the most gators, but every once in a while some of Texas' alligator population finds their way into trouble—into places they are not supposed to be. The regulated fall alligator hunting season helps curb gator numbers, but when alligators cause trouble, well, that's when a nuisance alligator hunter gets the call.
It's not too late to apply for this year. Nuisance alligator control hunters have until March 15 to apply for a permit under new rules adopted by the Texas Parks and Wildlife Commission. The new protocol authorizes a permitted control hunter to contract directly with landowner or landowner's agent (including a political subdivision, governmental entity, or property owner's association) for a fee or other compensation for the removal of nuisance alligators.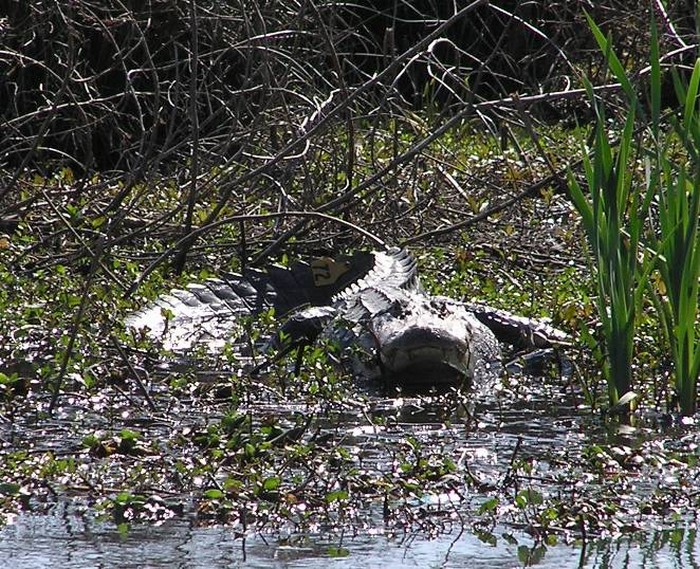 Persons interested in the nuisance alligator hunting control program should contact Amos Cooper at 409-736-3625 (office) or 409-293-2836 (cell). Prospective permittees can also request the information by email at amos.cooper@tpwd.state.tx.us.
The new protocol requires that each nuisance control hunter complete a certification process that includes an application to Texas Parks and Wildlife Department, a department administered course and a test on nuisance control. Reporting requirements will ensure that only bona fide nuisance alligators are taken by permitted control hunters during and out of the normal hunting season. An annual permit fee is also required.
Prior to the new rules, the TPWD had contracted with qualified individuals for the removal of nuisance alligators. Each hunter bid for the privilege to conduct nuisance control activities in a specific territory, agreeing to pay a per foot price to the department for every alligator removed. In return, the control hunter was allowed to keep the alligator and could sell the skin and meat. All removals were authorized on a case by case basis by the department.
If you are a person experienced with alligator hunting and removal, and have some time on your hands, it may be time to apply to Texas' nuisance alligator control permit.