The feeding of alligators, or the absence thereof, is one of the easiest factors that people can control to limit nuisance alligators in Louisiana. The Louisiana Department of Wildlife and Fisheries (LDWF) is charged with managing the abundant American alligator population in the state and has made available recommendations and suggestions when encountering them.
Perhaps the most important advice, says LDWF Alligator Program Manager Edmond Mouton, is not to approach or feed alligators. "When alligators are fed by humans they overcome their fear and natural shyness and become attracted to humans," Mouton said. "That is why it is so vital not to feed or entice them. We also strongly recommend not swimming at any time in areas frequented by alligators. Also, it is important to not allow small children to play by themselves around water bodies that may contain alligators.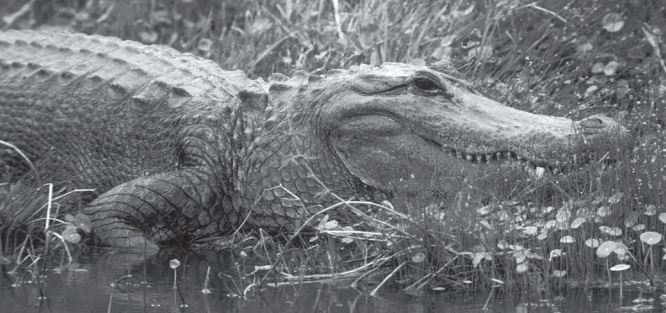 "The goal of LDWF is to manage the state's alligator population in a way so that it continues to be a conservation success story. Part of that is educating the public on alligators, including how to avoid interaction with them." Alligators are naturally shy animals, but the feeding of alligators contributes direction to nuisance alligators in Louisiana.
LDWF has in a place a nuisance alligator program that can be utilized when alligators are seen adjacent to or in their native habitat and are causing a public safety hazard. The LDWF's Alligator Program website portal provides other details on alligators, including habitat and historical data. LDWF's sustained use Alligator Program is separated into three categories: wild alligator management, alligator farming/ranching and nuisance alligators.
For more information, go to the LDWF website alligator page or contact Edmond Mouton at 337-373-0032 or emouton@wlf.la.gov. The Louisiana Department of Wildlife and Fisheries is charged with managing and protecting Louisiana's abundant natural resources, including nuisance alligators. Help them by doing your part.